Through public-private partnerships (PPP) with government hospitals and Private Hospital Partnerships (PHP), our Company provides management/co-management services of all or selected hospital clinical and ancillary services. Our healthcare services are in the following areas: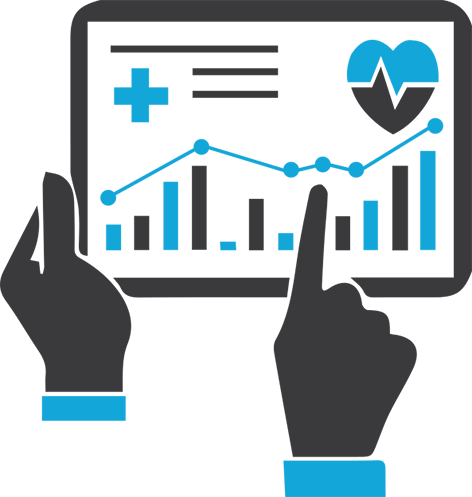 Hospital Information Management System
Our Company can enable hospitals enhance their organizational procedures and functions through the establishment of state-of-the-art health management information system. This division focuses in the modernization and computerization of essential service transactions in the hospitals. Automation reduces manual work load and improves efficiency in processing of documents, including PhilHealth claims and DOH reporting requirements.
Strengthening of healthcare financing
Our Company assists clients in strengthening healthcare financing through the establishment of reforms that will maximize utilization of PhilHealth enrolment and benefits (including No Balance Billing or NBB) and fast track processing of claims. Fiscal reforms are crucial requirements in enhancing performance and sustainability of private and government hospitals.
For our B2B model, we assist hospitals in billing and collection as well as in the implementation of NBB in selected beds so they can support the government's mandate on UHC as well as strengthen corporate social responsibility and outreach programs. All these ensure optimized bed occupancy leading to increase in revenues without sacrificing quality of care.
Monitoring and evaluation system
Our Company establishes effective M&E systems in hospitals to help ensure that targets are being met and roles are being done based on strict performance standards.
Property and/or leasehold management service
Our Company utilizes, develops, and manages a portion of hospital premises so that they can be offered for lease for commercial purposes such as for convenience stores, coffee shops, and fast food restaurants.